If you are getting divorced and need to find an alimony attorney, you're in the right place. This blog post will provide you with some tips on how to find a good alimony lawyer who can help you get the most out of your divorce settlement. Keep reading for more information!
When Will You Need An Alimony Attorney?
Generally speaking, you will need an alimony attorney if your divorce is likely to involve any kind of spousal support payments. This includes both temporary and permanent alimony, as well as lump sum alimony payments.
If you and your spouse are on good terms and can agree on all aspects of your divorce, then you may not need an attorney at all. However, if there is any disagreement about alimony, it's a good idea to have an experienced lawyer on your side.
In addition, there are various financial aspects of divorce, including:
Division of assets (property and investments)
Child custody and support
Tax implications of divorce
Alimony
The Division of retirement benefits
Spouses are prohibited from changing beneficiary designations or transferring assets before and during a divorce under restraining orders
An experienced alimony attorney can help you navigate these waters and make sure that you are getting the best possible outcome for your particular situation.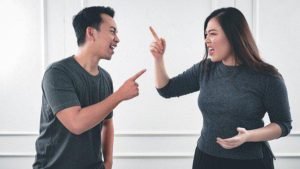 How To Find An Alimony Attorney?
There are a few different ways that you can go about finding an alimony attorney. One option is to ask for recommendations from friends or family members who have been through a divorce.
Check Out Online Reviews Look For An Attorney Who Specializes In Alimony
One way to find a good alimony attorney is to check out online reviews. Look for reviews from past clients to get an idea of what others have thought of the lawyer's services.
There are many different types of lawyers out there, but not all of them have experience with alimony cases. You want to find an attorney who has experience specifically with this type of case. This way, you can be sure that they know the ins and outs of the law and will be able to provide you with the best possible defense.
Come Up With a List of Potential Attorneys
Many alimony attorneys offer free initial consultations, so be sure to take advantage of this. During your consultation, be sure to ask about the lawyer's experience, success rate, and fee structure. You should also ask about how the lawyer plans to defend you in court.
After you have met with all of the lawyers on your list, you should be able to narrow it down to one or two who you feel confident about. From there, you can make your final decision and begin working on your defense.
Determine If The Attorney Is Qualified To Address Your Issue
It is important to make sure that the attorney you choose is qualified to handle your case. First, you should check to see if the lawyer is licensed to practice law in your state. You can do this by contacting your state's bar association.
Once you have confirmed that the lawyer is licensed, you should find out whether they have experience handling divorce cases. The best way to do this is to ask for references from past clients. If the lawyer does not have any references, or if the references are not favorable, you may want to consider another lawyer.
Check the Attorney's Record
Another important factor to consider when choosing an alimony attorney is their success rate. You can find this information by doing a simple online search. If the lawyer has a lot of negative reviews, or if they have a low success rate, you may want to consider another option.
Don't Wait to Hire an Attorney
The sooner you hire a lawyer, the more time they will have to build your defense. Waiting too long to hire an attorney could result in a conviction that could cost you your license, your job, and your freedom.
Consider the Attorney's Fee Structure
When you are meeting with potential alimony attorneys, be sure to ask about their fee structure. Some lawyers charge by the hour, while others charge a flat fee. Some lawyers will work on a contingency basis, which means they only get paid if you win your case.
You should also find out how much the lawyer charges for expenses. These can include things like court costs, expert witnesses, and investigators. Be sure to get all of this information in writing before you make your final decision.
Get a Free Case Evaluation From An Alimony Attorney
Some attorneys offer free case evaluations to help you understand your options.
Case Management
You should also find an attorney who offers case management. This means they will keep track of all the deadlines and paperwork associated with your case. This can be a valuable service, especially if you are facing a busy court schedule.
Schedule A Consultation
Once you've found a few potential attorneys, schedule a consultation with each one. This is your chance to ask questions and get to know the lawyer. Pay attention to how well they listen to your story and whether they seem truly invested in helping you.
Choosing the right alimony attorney is an important decision. Be sure to take your time and consider all of your options before making a final decision.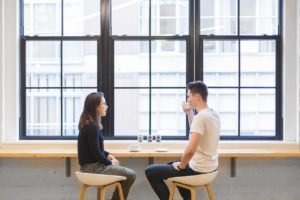 Top Questions To Ask A Divorce Attorney
When you are considering divorce, it is important to consult with a qualified divorce attorney. This is true even if you and your spouse have already agreed on the terms of the divorce. There are many things to consider when dissolving a marriage, and an experienced attorney can help ensure that your rights are protected.
Here are ten important questions to ask a potential divorce attorney:
1. What is your experience handling divorces?
2. What is your success rate in obtaining favorable outcomes for clients?
3. How do you typically charge for your services?
4. What are the likely costs associated with my case?
5. What are the consequences of not hiring an attorney?
6. What are the grounds for divorce in my state?
7. How will child custody be determined?
8. How will our assets be divided?
9. What are the tax implications of divorce?
10. What are the potential pitfalls of my case that I should be aware of?
An experienced divorce attorney can answer these questions and help you understand the process and what to expect. Schedule a consultation with a qualified attorney today to learn more about your legal rights and options.
Conclusion
Overall, it is important to find an alimony attorney that has the experience, a success rate, and with who you feel comfortable. You should also verify that the lawyer is licensed in your state and have checked their references. Furthermore, inquire about the cost structure and associated costs. Finally, some attorneys provide free case evaluations to assist you to understand your choices.