If you've been hit by a car and the driver took off, you may be wondering what to do. The first thing you should do is call the police and report the accident. After that, you may want to consider hiring a hit-and-run attorney. A hit-and-run attorney can help you get the compensation you deserve for your injuries. In this blog post, we will discuss how to find a hit and run attorney in your area who can help you seek justice.
What Do You Call An Attorney Who Specializes In Hit And Run?
There are a few different terms that you might hear when looking for an attorney who specializes in hit-and-run cases. You might hear them referred to as:
A car accident lawyer
A personal injury lawyer
A hit-and-run lawyer
Each of these terms is referring to the same type of attorney. These are lawyers who specialize in helping people who have been injured in car accidents, including hits and runs. When you're looking for an attorney, you can use any of these terms.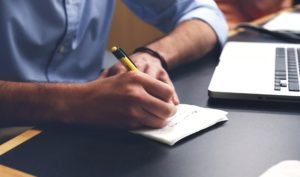 Where Can You Find A Hit And Run Attorney?
Referrals From People You Know
One of the best ways to find an attorney is to ask for referrals from people you know who have been in similar situations. These people may be friends, family members, or co-workers. If they have used an attorney in the past and had a positive experience, they will likely be able to refer you to that same attorney.
Researching Attorneys Online
Another way to find an attorney is to research them online. You can use sites like Avvo or FindLaw to find attorneys in your area. Once you have found a few potential candidates, you should read through their online reviews. This will give you an idea of what other people have thought about their services.
Contacting Your Local Bar Association
You can also contact your local bar association for a list of referrals. The bar association can provide you with a list of attorneys who specialize in hit-and-run cases. Once you have this list, you should set up consultations with each attorney to see if they would be a good fit for your case.
Get A Free Consultation From An Attorney
When you've been the victim of a hit and run, it can be difficult to know where to turn. The first step is to contact an experienced attorney who can help you navigate the legal process and ensure that your rights are protected. Many attorneys offer free consultations, so this is a great way to get started.
Your attorney will likely want to review the police report and any other evidence you have gathered. He or she will also want to talk to witnesses and review any surveillance footage that may be available. With this information, your attorney will be able to determine whether you have a case and what your next steps should be.
If you decide to move forward with a lawsuit, your attorney will work tirelessly on your behalf to get you the compensation you deserve. He or she will negotiate with the insurance company and, if necessary, take your case to court. You can rest assured that your attorney will do everything possible to get you the justice you deserve.
Characteristics Of A Good Attorney
When you are looking for a personal injury lawyer, there are certain qualities you should look for.
Experience and Objectivity
First and foremost, you want someone who is experienced in hit-and-run cases. This means they should have a good understanding of the law as well as how to argue cases before a higher court.
It is also important to find an attorney who is a good fit for you personally. This means taking the time to meet with several attorneys and getting a feel for their personalities and how they communicate. You should feel comfortable working with your attorney and feel confident that they will represent you well.
Persuasive
A good attorney is someone who is persuasive and can make a strong argument. This means they are not only knowledgeable about the law, but they also can articulate their thoughts clearly and concisely.
The court will often only hear oral arguments from attorneys, so your attorney must be able to make a persuasive argument in this format. You want someone confident and prepared, and who will be able to answer any questions the court may have.
Analytical
Analytical skills are also important, as an attorney needs to be able to identify the legal issues in a case and find precedents that support their argument.
The attorneys must also be good communicators, as they will need to explain complex legal concepts to their clients as well as argue their cases in front of a judge.
Top Questions To Ask A Qualified Attorney
To find the best hit and run attorney for your case, you should ask a few questions during your consultation. These questions will help you get an idea of the attorney's qualifications and how they would approach your case.
1. Do You Have Experience With Hit And Run Cases?
You want to make sure the attorney has experience with hit-and-run cases specifically. This type of case can be complex, and you want someone who knows the ins and outs of the law.
2. How Much Will You Charge?
You should also ask about the attorney's fees. Most personal injury attorneys work on a contingency basis, which means they only get paid if they win your case. However, you should still ask about their fee structure to make sure you are comfortable with it.
3. How Long Will The Case Take?
You should also inquire about how long the case is likely to take. This will vary depending on the circumstances, but it is important to have an idea of how long the process will take.
4. What Are The Chances Of Winning?
Finally, you should ask about the chances of winning your case. No attorney can guarantee a win, but they should be able to give you an honest assessment of your chances. These questions will help you find the best hit and run attorney for your case.
Conclusion
Choosing the right lawyer is an important decision that should not be taken lightly. You want someone who is experienced, knowledgeable, and who you feel comfortable working with. Use this guide to find the best hit and run attorney for your case. Thanks for reading!